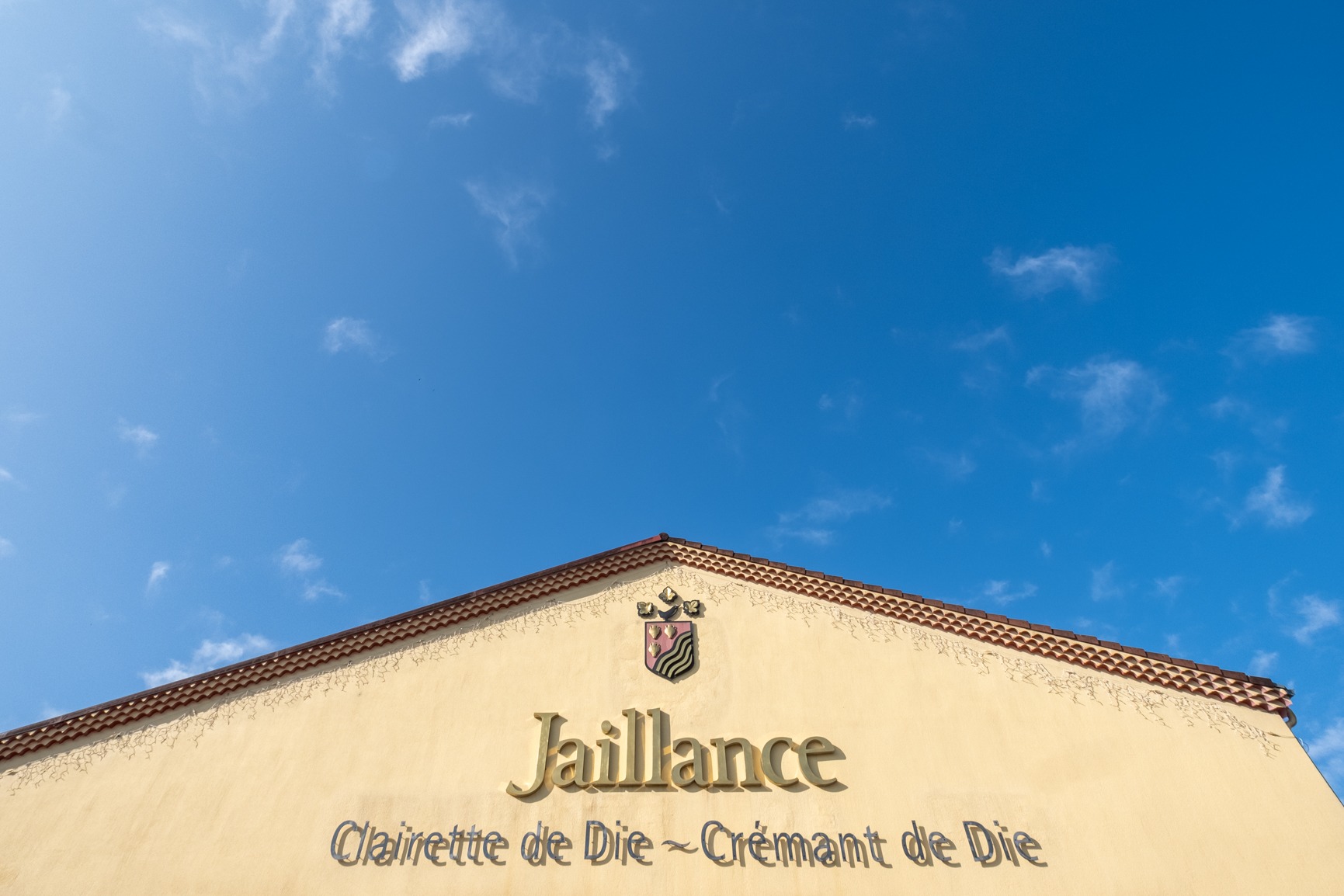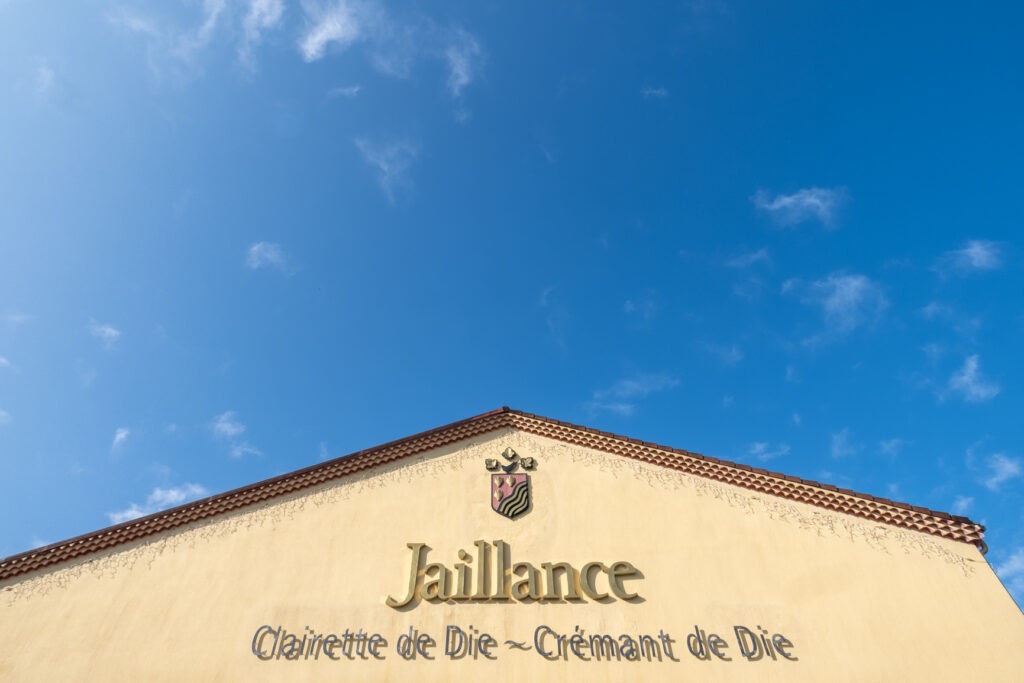 Why organize a corporate seminar in the Drôme?
Located in the Drôme region of Auvergne-Rhône-Alpes, just 1 hour from Valence, Jaillance is the ideal venue for your corporate seminars. Far from the hustle and bustle of the city, you'll be surrounded by spectacular mountain scenery easily accessible by car and public transport. We also have 3 parking spaces for coaches. 
At the foot of the Vercors mountains, you'll discover a dynamic town with a rich gastronomic and cultural offering. Surrounded by a rich, unspoilt natural environment, the mountains offer a unique and enchanting setting for your event. corporate seminars.
In a resolutely welcoming setting, your colleagues will marvel at the surrounding landscape, which encourages creativity and relaxation. This unparalleled atmosphere will be a bubble of oxygen for the mind and the guarantee of corporate seminars memorable and inspiring for your teams.
How do our corporate seminars work?
Allied to the discovery of Clairette de Die and the winegrowing profession, our corporate seminars are an invitation to sharing, conviviality and authenticity.
With a history dating back to Roman times, Clairette is a benchmark for quality sparkling wines, proudly representing the rich viticultural heritage of the Die region. Dive into this exceptional viticultural universe at MuséObulles to relive the history of Clairette de Die Jaillance through the centuries.
Take a behind-the-scenes look at the making of Clairette de Die, one of France's oldest sparkling wines. Let our passionate guides take you on a journey through the history of this unique wine!
Our sommeliers will guide you through a unique sensory experience, introducing you to the subtleties of blending and winemaking methods. You'll be able to deepen your oenological knowledge around a symbol of France's winegrowing heritage, while strengthening bonds within your team.
A an exceptional region
for your corporate seminars
near Valence
Whether you're looking for sightseeing or outdoor activities, culture or wine tasting, the Die region offers a multitude of options to enrich your visit. company seminar.
Outdoor enthusiasts will be delighted by the possibilities offered by the exceptional natural landscapes surrounding Die. Explore the Vercors Regional Nature Park, with its towering mountains, verdant valleys, hiking trails and river swimming.
You can also enjoy activities such as climbing, mountain biking, canyoning or paragliding, for a dose of adrenalin and team-building in the middle of summer. In winter, enjoy snow-capped mountains, snowshoeing and dog-sledding.
If you'd rather discover the region's cultural heritage, be sure to visit the charming medieval villages of Châtillon-en-Diois and Pontaix, which are brimming with history and charm. You're sure to come across a craftsman's workshop or a creative space in one of the narrow streets.
Culture is everywhere in Die. On the walls, in the cafés, local bookshops and theaters. Die is brimming with an intense, alternative cultural life. You're bound to discover a lecture, a round-table discussion or a street theater company.
The Die region also offers wellness activities such as yoga sessions and relaxing massages. Enjoy a well-deserved break in Die.
Whatever your choice, activities in the Die region add a unique dimension to your holiday. company seminarThe new "B" series of activities is designed to encourage team-building, discovery and relaxation.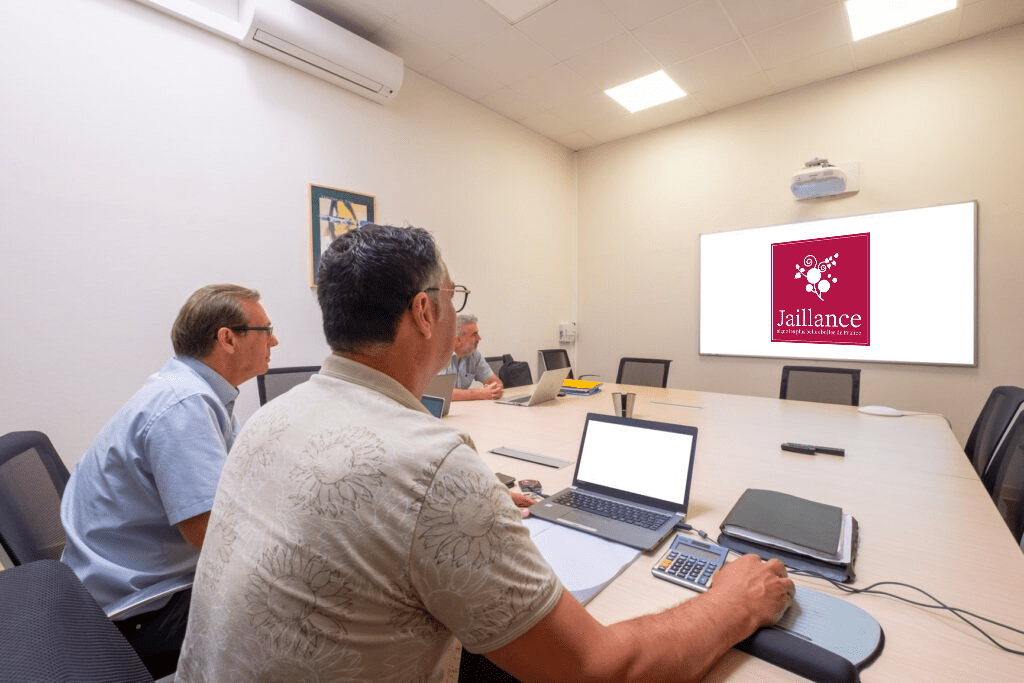 Our complete facilities for your corporate seminars in the Drôme region
Whether you're planning a meeting, training session, conference or event company seminarJaillance offers a wide range of options to suit all configurations and needs.
Our equipment is designed for maximum comfort, and can be adapted to suit both large and small teams. With a seating capacity of 50, our two meeting rooms are equipped with video projectors and fiber optic connections. Our audiovisual equipment offers a wide range of possibilities for all types of meetings.
Our rooms are available for half-day, full-day or multi-day tours, and can include a wide range of activities to suit your needs: cellar tours, MuseoBulle visits, vineyard tours, tastings, etc.
Request a quote
for your seminar at Jaillance