Vercors Regional Nature Park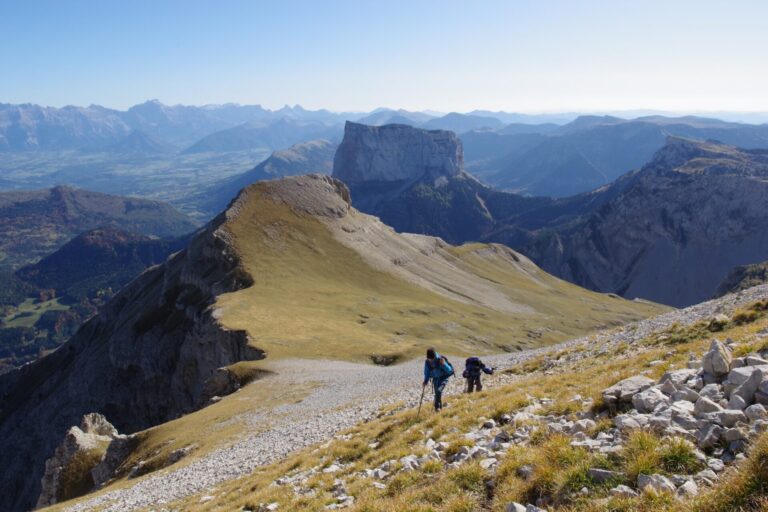 Die is the southern gateway to the Vercors Regional Nature Park, a true paradise for nature lovers. This park is home to towering mountains, dense forests and steep cliffs. Hike the picturesque trails, discover unique species of flora and fauna and marvel at the breathtaking panoramas.
Vineyards and Clairette de Die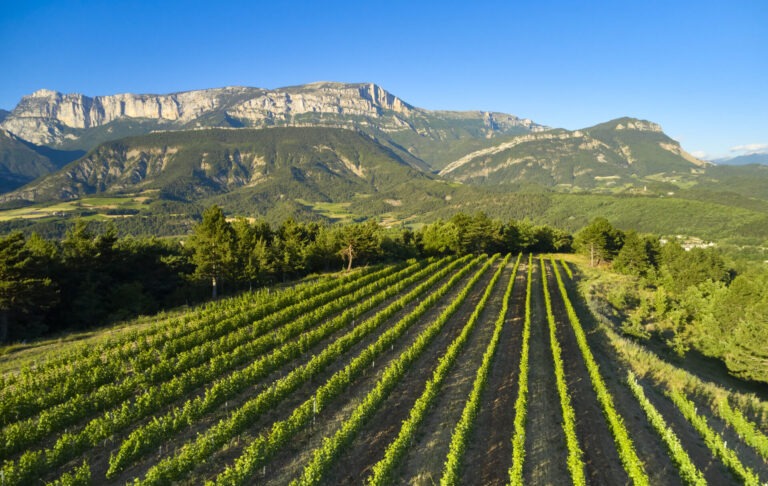 The Die region is famous for its vineyards and production of Clairette de Die, a renowned sparkling wine. Meet the local winemakers, visit the cellars and taste this delicious effervescent cuvée. Let yourself be seduced by the unique aromas and flavors of Clairette de Die. Be sure to visit the Cave de Jaillance, one of the region's most renowned producers. Learn more about the production process and taste different Clairette de Die grape varieties.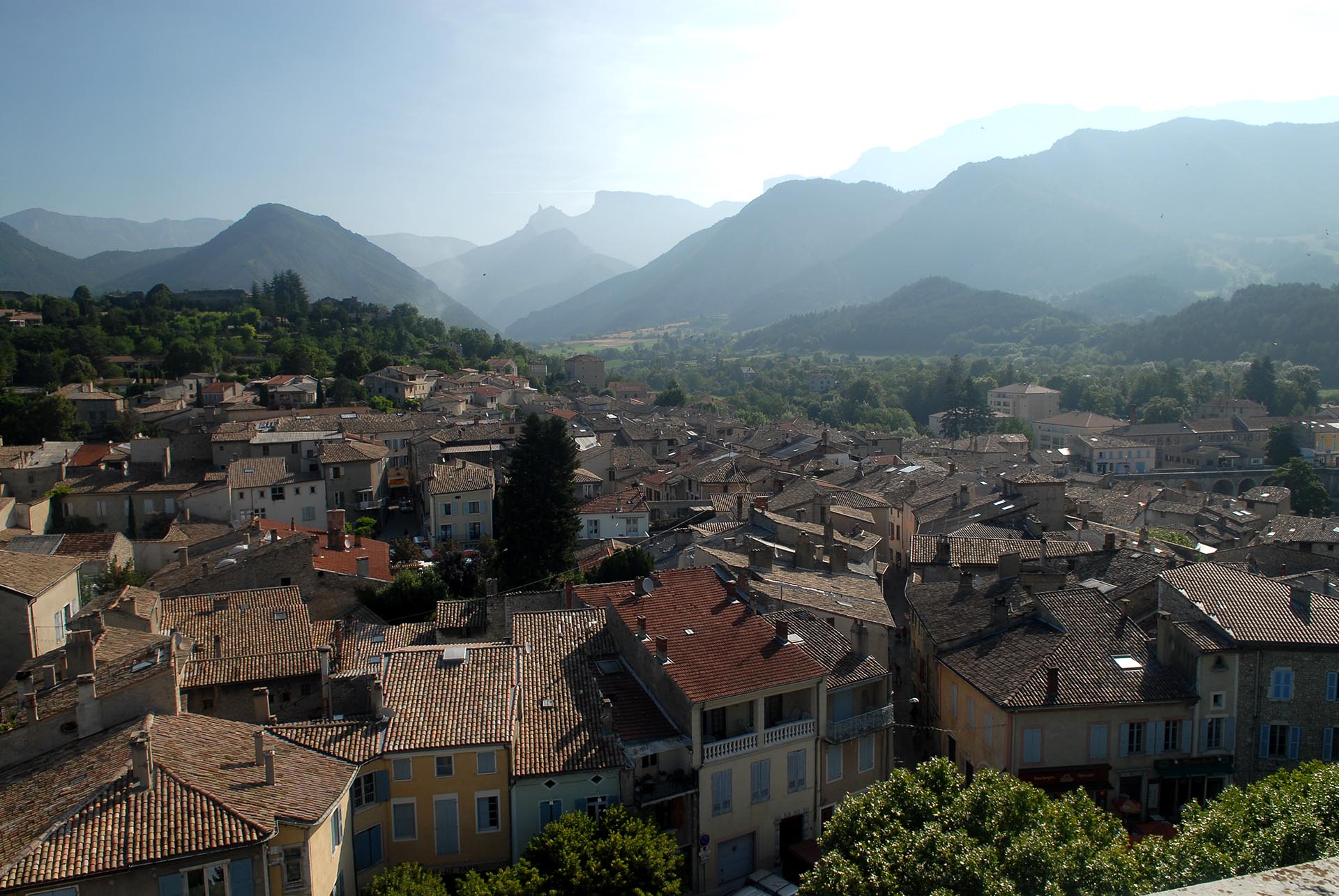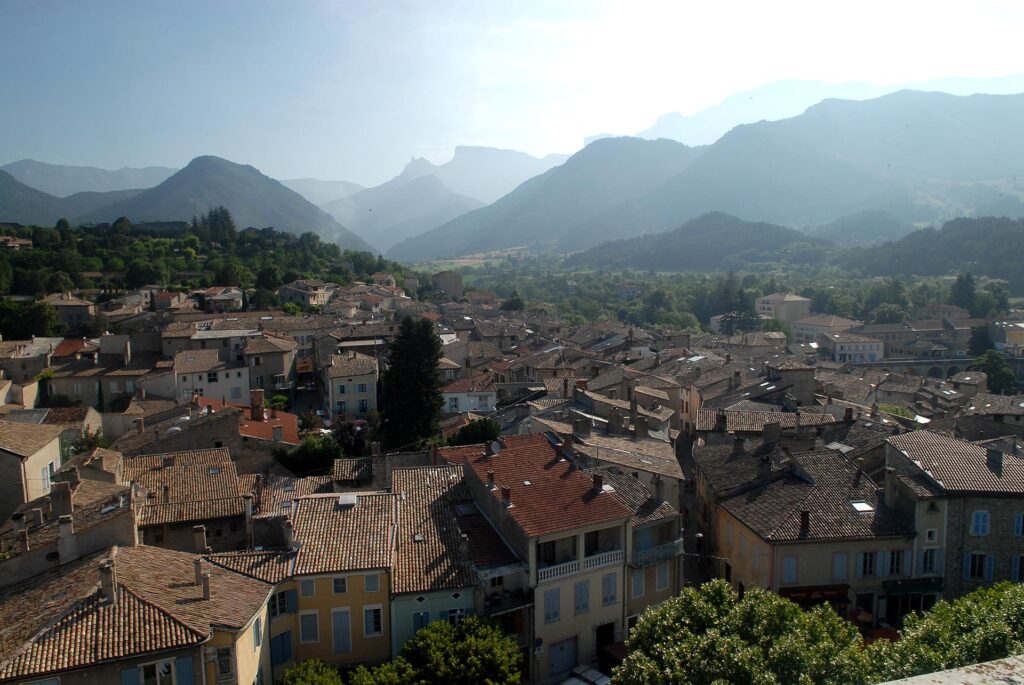 Don't miss the opportunity to visit the charming villages surrounding Die. Between lavender fields and traditional stone houses, these villages exude an authentic, peaceful atmosphere. Explore Saillans, Châtillon-en-Diois, Pontaix and other picturesque villages, and soak up the beauty of the French countryside.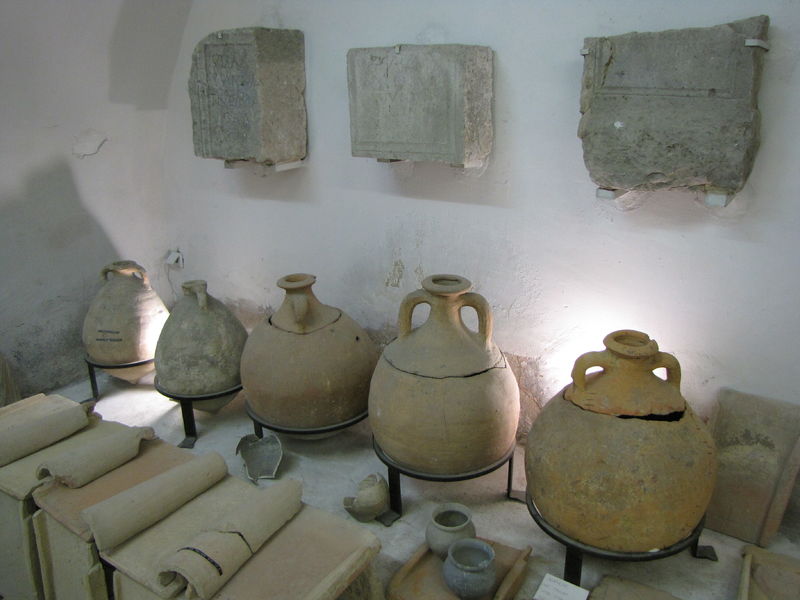 To learn more about Die's fascinating history, visit the Musée de Die et du Diois. You'll discover artifacts, paintings and exhibits that trace the town's evolution through the centuries. Immerse yourself in the past and be surprised by the captivating stories of this region.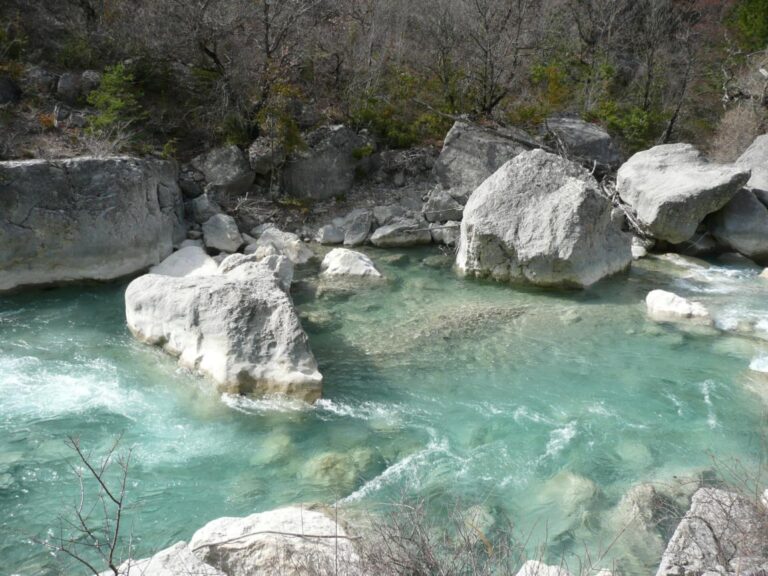 The Drôme offers a breathtaking natural spectacle. Take an adventure along the river and discover breathtaking scenery. Enjoy swimming, canoeing or hiking to explore these spectacular gorges and soak up the beauty of the surrounding nature.
 The Drôme is a precious resource, so take good care of it: don't leave any garbage behind, don't light any fires and opt for mineral sunscreen to avoid polluting the river.
Notre-Dame de Die Cathedral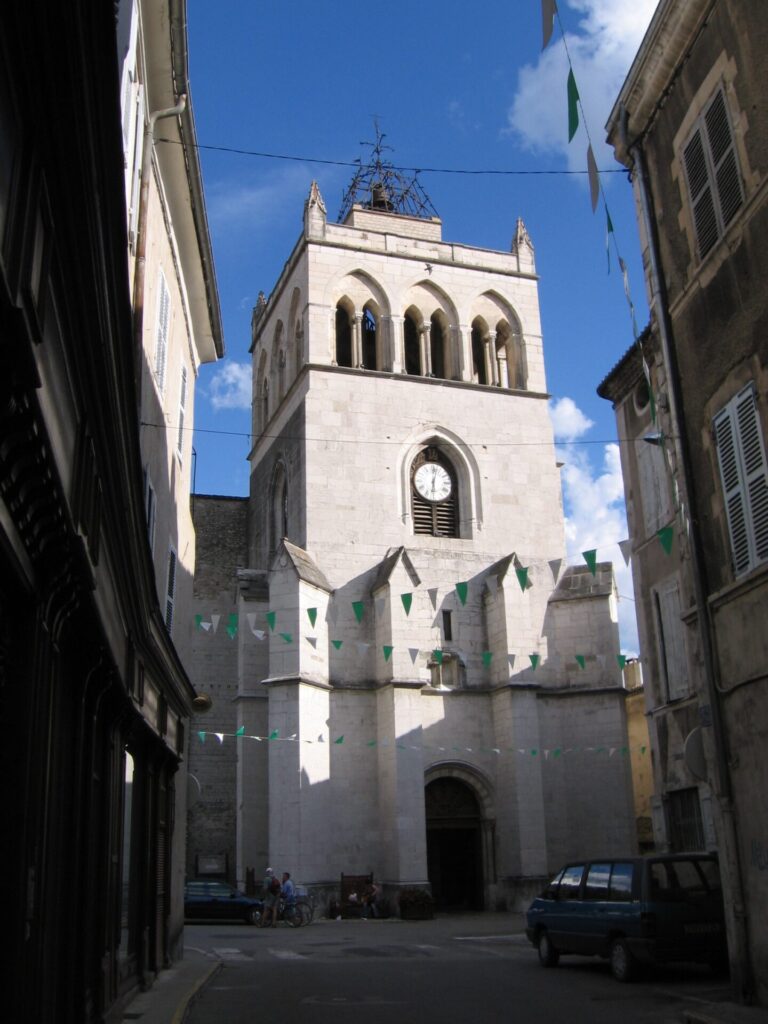 Start your visit with a stop at the majestic Cathédrale Notre-Dame de Die. With its impressive Gothic architecture and colorful stained glass windows, this cathedral is a true masterpiece. Explore its interior and feel the peace that reigns in this sacred place.
A must for your visit to Die is the Muséobulles Jaillance. Immerse yourself in the sparkling world of Clairette de Die through fun, interactive exhibits. Discover the history of this emblematic beverage, learn more about the production process and explore the different varieties of Clairette de Die. A visit to Muséobulles Jaillance is both informative and entertaining, offering a unique experience for wine lovers and the curious alike.