Modern winemaking techniques are used with care and respect for traditional methods, ensuring that the distinctive characteristics of the grapes are preserved and their full potential expressed.
Thanks to this meticulous approach, Jaillance has been able to create a highly diverse range of sparkling wines, each reflecting the essence of its specific terroir. With Clairette de Die, Crémant de Die, Crémant de Bordeaux and Crémant de Loire, Jaillance has become a specialist in AOC sparkling wines in France.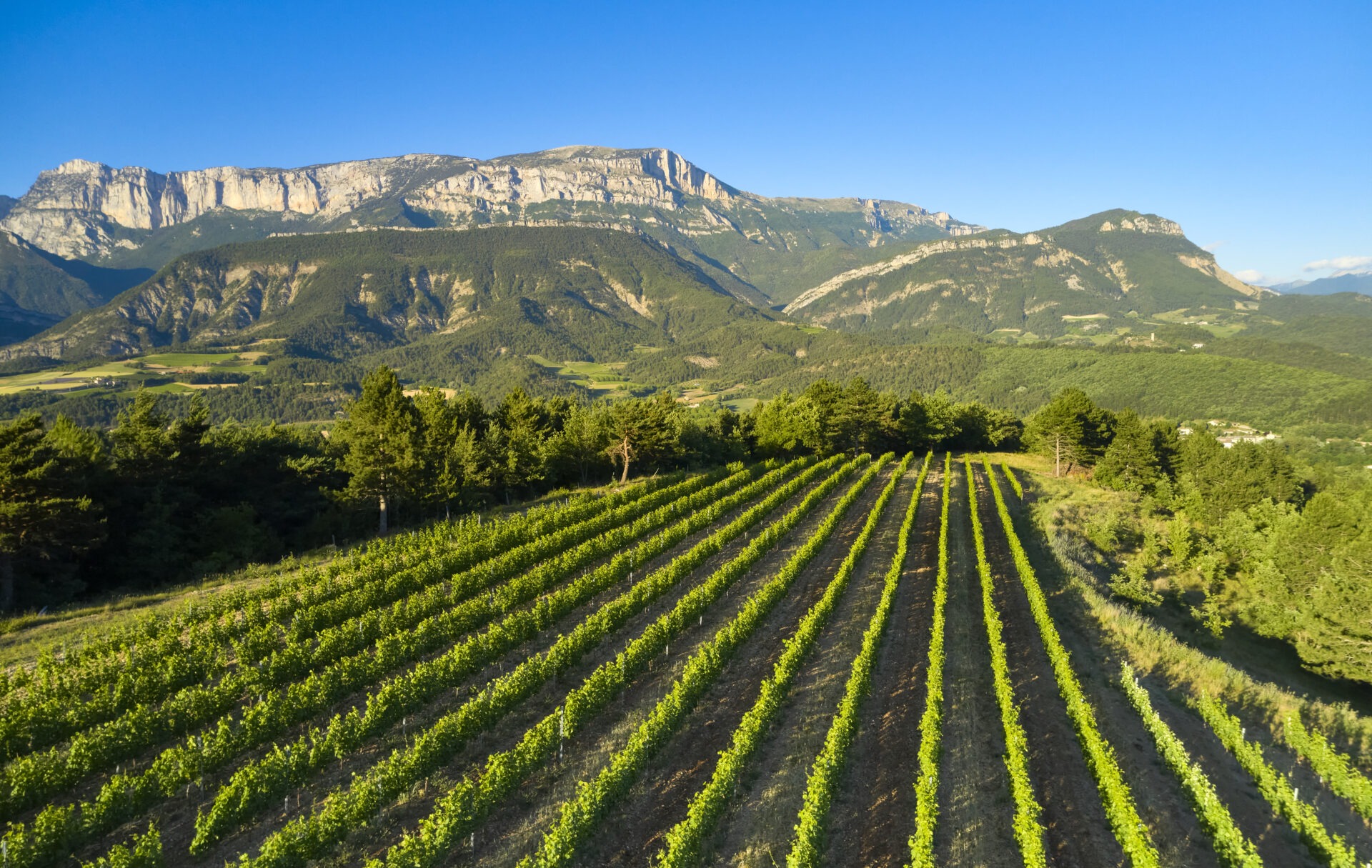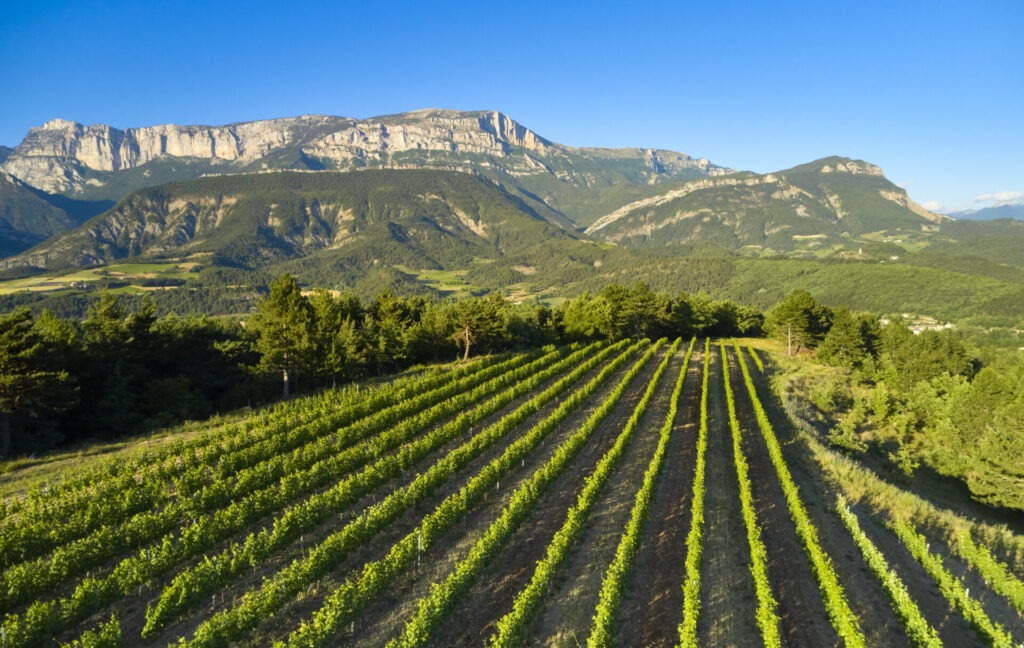 The Die terroir flourishes in an exceptional natural setting on the Vercors Regional Nature Park.


It enjoys an ideal climate, between the coolness of the Vercors and the generous sunshine of Provence. The small plots of Diois vineyards are spread out on the hillsides, at altitudes ranging from 300 to 700 m, on clay-limestone soils.
The grape varieties used for Clairette de Die and Crémant de Die Jaillance are as follows:
Muscat blanc à petits grains
Main grape variety for Clairette de Die Tradition. It brings personality, exotic fruit and rose petal aromas.
Clairette blanche
A southern grape that thrives in harsh soils, it complements Muscat to make Clairette de Die. Clairette brings freshness and notes of white flowers.
Aligoté
This Burgundian grape variety has found an excellent home in the mountainous Diois region.
It gives aromas of fresh fruit, citrus and notes of exotic fruit, depending on the year.
Blended with clairette blanche and muscat grapes, it brings all the stiffness and richness of aroma of Crémant de Die.
The terroir of the Loire Valley is characterized by a diverse natural environment, with a wide variety of soils and subsoils ideal for vine-growing. The Loire River and its many tributaries play an important role in the climate of the vineyards, and also contribute to the diversity of wines classified as Appellations d'Origine Contrôlée. Our Crémants de Loire, Saumur and Vouvray are vinified using the traditional method.
Crémant de Loire, Saumur and Vouvray Jaillance grape varieties :
Chenin or pineau blanc
King of the Loire, Chenin is also the historic grape variety of Vouvray, giving the wine freshness, liveliness and fruitiness.
Cabernet Franc
This variety brings aromatic finesse, spicy aromas and good ageing potential.
Chardonnay and Grolleau
These grape varieties bring finesse and roundness.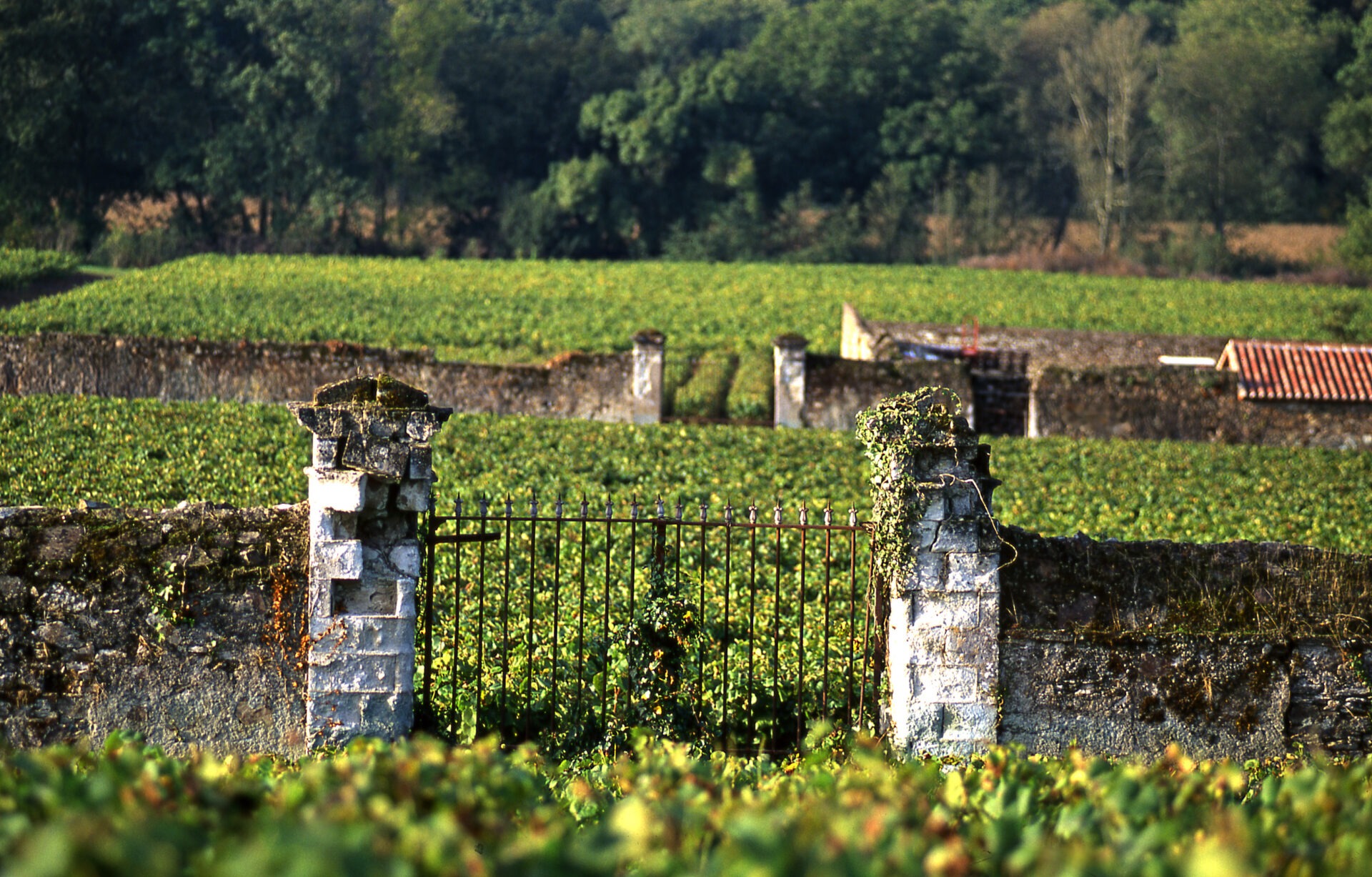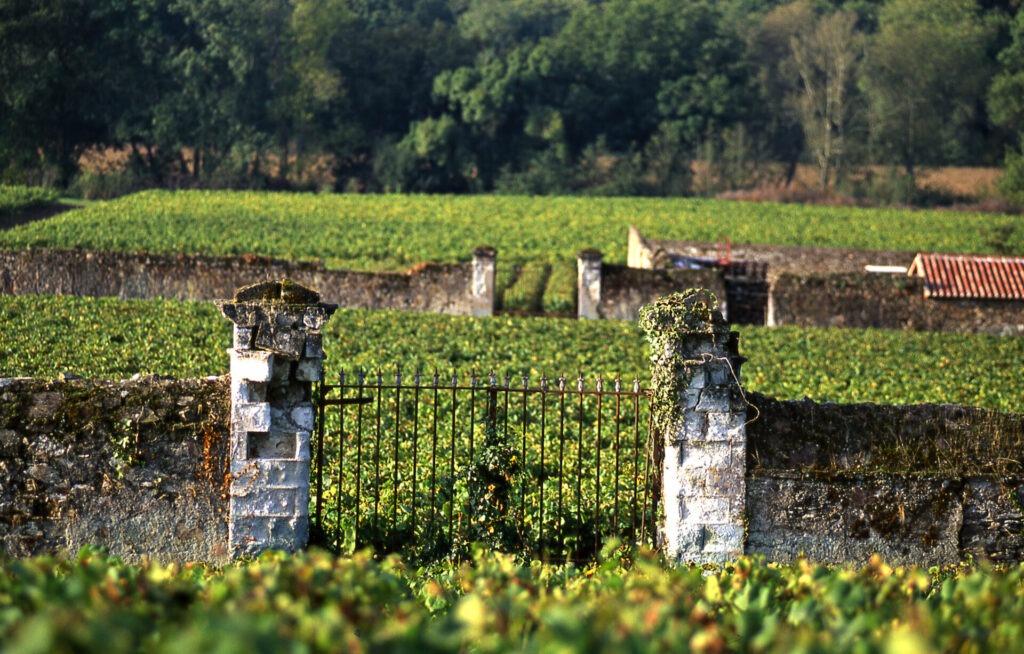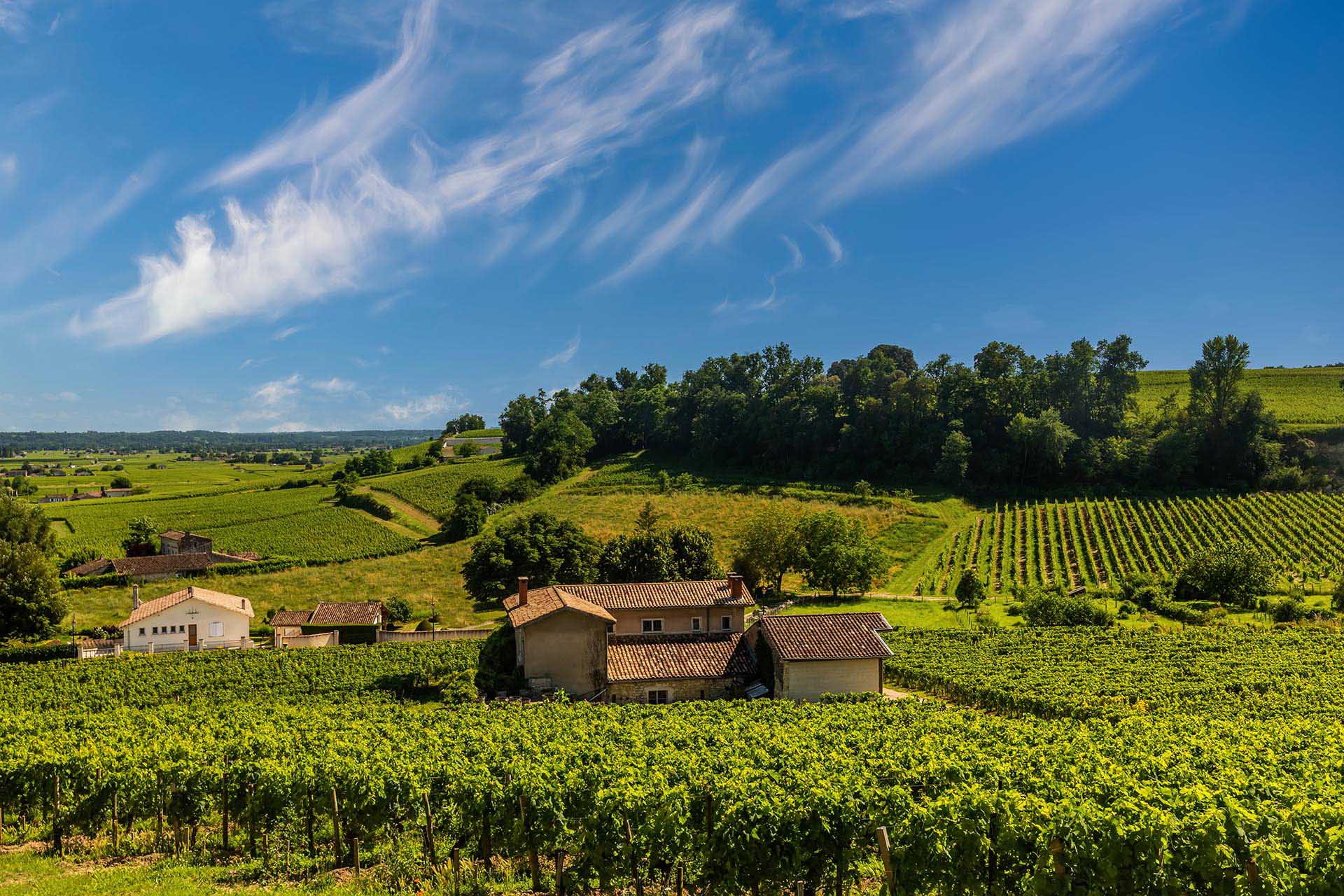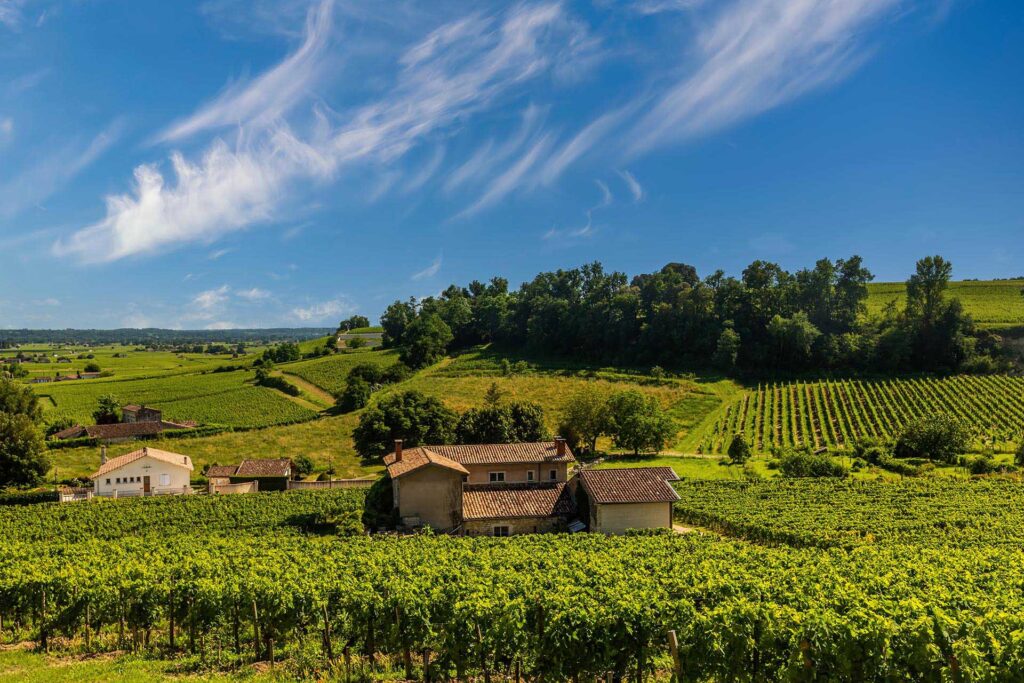 The Bordeaux region, a prestigious terroir of international renown, enjoys a temperate climate, where the mild Atlantic makes for early springs. The diversity of its grape varieties and soils, combined with the quality of its people's work, give it all its prestige. At its heart, Jaillance evolves with vineyards carefully selected for their aromatic expression, and signs its name to the AOC Crémant de Bordeaux. The winemaking process is then entirely mastered by Jaillance to ensure that each grape variety reveals its delicate aromas to the full.

All Jaillance Crémants de Bordeaux are produced using the traditional method (second fermentation in the bottle).
Since 2001, the Brouette company, now associated with Jaillance and based in Peujard, Gironde, has been making white and rosé Crémants de Bordeaux Jaillance.
Grape varieties of Crémant de Bordeaux Jaillance :
Semillon
It brings dominant aromas and complexity to white Crémant de Bordeaux.
Cabernet-franc
This variety is also used to make white Crémant de Bordeaux.
It brings aromatic finesse, spicy aromas and good ageing potential.
Merlot
It produces very fruity wines with spicy notes and a silky mouthfeel.
Jaillance rosé crémant de Bordeaux is made exclusively from this grape variety.
It brings aromas of red fruit (raspberry, redcurrant) to this cuvée.